Profile

The Log of the Privateer
Morgan Flint
This journal contains content only suitable for those over the age of 18.
Paid Account
Created on 2011-12-27 14:00:11 (#1289566), last updated 2017-01-19 (35 weeks ago)
2,922 comments received, 7,085 comments posted
611 Journal Entries, 143 Tags, 9 Memories, 91 Icons

About
| | |
| --- | --- |
| Name: | immortal_pirate |
| Birthdate: | Oct 12 |
| | |
| | |

Mini Bio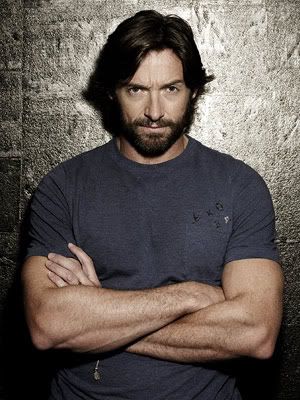 Mun and Muse are both 18+ This RP journal contains adult themes and may contain triggering subjects.
Morgan Flint, the Immortal Pirate is an OC of the Highlander Universe.
born 1542 October 12
Foundling adopted by Rev. Thomas Evan Morgan and his wife, Jane
Named: Thomas James Morgan
Thomas was a rebellious and willful child and the Reverend Morgan firmly believed in
Proverbs 13:24, "He that spareth his rod hateth his son: but he that loveth him chasteneth him betimes."
He ran away from home at the age of fourteen and lived on the streets of London for a year before joining the crew of a merchant ship.
At nineteen he met Frances Drake. The two became fast friends and Morgan sailed as part of the crew of Drake's ship
The Pelican
. He was Drake's Lieutenant during the voyage that circumnavigated the earth in 1577. He was made captain of his own ship at the age of
35 after they returned in 1580. He was given letter of Marque and sent to sack Spanish holdings in the Caribbean. In 1581 first captured and branded as a pirate and escaped he was captured by the Spanish a second time in 1584. His ship was burned crew put to the sword. He was tortured, keel hauled and then hanged from the yard arm of the Spanish warship. His lifeless body thrown overboard. He washed up on the beach of Hispaniola where he awakened to his immortal life. He has not aged a day since.
Further events in Morgan's life:
1584 after becoming Immortal, he got another ship and took revenge on the Spanish Captain who killed his crew and burned his ship and hanged him. He returned to his pirating adventures and was a very successful pirate until 1730 roughly 150 years. He avoided exposure as an Immortal by changing his name and the name of his ship frequently. During his time as a pirate, he learned how to play violin and guitar.
He has claimed to have gained and lost fortunes. Though the primary part of his fortune remains from his successful days as a pirate.
In an undisclosed year, between his time as a pirate and his legitimate career as businessman, he spent some months in a monastery.
In the 1890s owned a successful shipping company based in London and later headquartered in San Francisco. His 'descendant' currently owns the company.
He learned how to play piano sometime in the late 1800s. Around the same time, he started taking cooking lessons. Morgan didn't have much of a formal education, but is always eager to learn new things.
He is fluent in several languages besides his native English including French, Italian, Latin, Spanish, German, Swedish, and Russian. With smatterings of a few others. Particularly, swear words.
Morgan fought in several wars, usually as a sailor, most notably in the American Revolution, WWI and WWII.
1944 August, after the Liberation of Paris, was in the city as a member of the British Royal Navy's Intelligence Division alongside James Bond creator Ian Fleming and actor Jon Pertwee.
1960 Tommy Morgan and the London Blues have a hit single in the UK and earn a gold record.
1960 purchased the sailboat Foxfire
1963 band Tommy Morgan and the London Blues opened for The Rolling Stones
1989-1998 lived in New Orleans, worked as an assistant District Attorney.
2009 sailed around South Pacific for two years
2011 relocated to Seacouver WA
Trinity Verse:
He is currently in a relationship with both Duncan MacLeod and Methos (Adam Pierson).
Demon Verse:
He falls in love with the demon Phoenix Kaelen and was himself, transformed into an incubus demon. In his sire's absence, he has taken up the task of occasionally annoying Victor Creed (watch_the_nails), who has called Morgan 'his favorite man-whore pirate, plunderer of many a fine piece of booty.'
Private Dancer:
Demon Morgan has taken in Jason, a young werewolf, formerly a slave to vampires and a stripper. Against his better judgement he's fallen in love with him. They fled from Jason's former master, a vampire named Jean Claude, and sailed the South Pacific under the names Tomas Russo and Julien Chevalier. The ship's name was changed from
Foxfire
to
Private Dancer
. They stayed on the island of Samoa until they were found by Jean Claude's men. They moved to a cabin the woods of Canada. Where Jason had three children by Morgan. They have recently moved with their children to an estate on the outskirts of Paris.
Immortalis Inferos:
Morgan has a relationship with the vampire Selene. (Moved to DW)
Any questions about his sex life can be answered here:
http://immortal-pirate.livejournal.com/3919.html
If you'd like to RP with Morgan, please contact me through LJ messaging or on AIM. Morgan is always open to new adventures.

People
[View Entries]

Communities
[View entries]

Member Of (11):
adultsws
,
bakerstreet
,
morbidaristocracy
,
musemostwanted
,
muserevival
,
musewrite
,
oc_sws
,
sixwordstories
,
smuttysws
,
wayswithwords
,
wingedmusebox

Subscriptions (13):
adultsws
,
bakerstreet
,
dw_maintenance
,
dw_news
,
morbidaristocracy
,
musemostwanted
,
muserevival
,
musewrite
,
oc_sws
,
sixwordstories
,
smuttysws
,
wayswithwords
,
wingedmusebox

Administrator Of (0)

Feeds
[View Entries]

Subscriptions (0)

Linking
To link to this user, copy this code:
On Dreamwidth:
Elsewhere: